Some of you might know that I'm in 12th Standard now. People who know this will also know that it makes little difference to me (My mum will kill me for this!). But well, my folks are all hyper about it.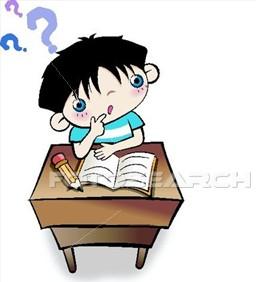 My mum favourite dialogue now is "Moor hotthu computer munde kootirtane" Translation – "He's always before the computer and never studies". Anyways, I'll have to budge to their wishes now :(. So, minimal blogging from now on. Not to worry though, I have some friends (seniors actually) to help me out now. New authors who will write on SuhasTech.
Meet Suraj Srinivas, he's one hell of a guy. He kind of my opposite really, an academic, most probably a super hard worker and super genius (You might wanna know that he secured 191st rank this year). One thing in common is that we both are self taught programmers :).
He's finished his junior college now. Happy man really (Gone are all the entrance exam worries). Hear him in his own words. And did I mention? He blogs at The Blank Bored (cool name, huh?)
One of the things about me is that I do well in life in those times that matter that is I'm really lucky, until now. I had a fascination for gadgets and computers ever since I was in Class 2 when my mom joined me for some Powerpoint and MS paint classes to help me pass time during the holidays :D. I liked it and after much persuation I got myself a Computer in class 7. No internet means I couldn't do much. So, I learnt bits of C++, mostly on my own, and then in 10th I got THE Internet which started my real journey with computers. Other than this, I play badminton (at a semi-semi-pro level) and TT (my friends taught me to play this). I like to debate and argue also (lol).
Also, meet his best friend and his partner in crime, Prashant CA. He's a blogger too, hear him at Let's Blog Somethin
He is a computer freak! His elder bro probably brought his interest into this thing (genes maybe?) since then he's kinda hooked! He knows a hell lot about software, all kinds and for all OSs, you name it. Other than this he is really creative and a funny person, he directed our college day drama. He likes Japanese anime series "deathnote" and all other "cool" and "hi-tech" English movies.
Tune in for more updates from these authors. Until then Ciao!