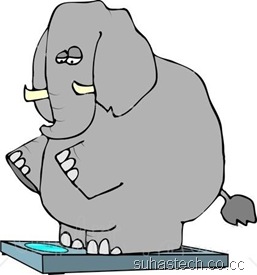 Loading speed is very important for a successful website.
It improves visitor satisfaction
Reduces server load
Decreases bounce rates
Normally, images makes up most of your website size. We can compress our images, so that it occupies less space which will in turn reflect in your website speed.
Here are some websites which let will optimize your images and reduce the size of your images.
1) Use SmushIt – It is a yahoo tool which helps you reduces the size of your images with negligible loss of quality. You can optimize 5 images at a time.
This has other capabilities to make to your task easier. You can optimize your images using a Firefox Extension called Yslow. If you are using WordPress, you can install a plugin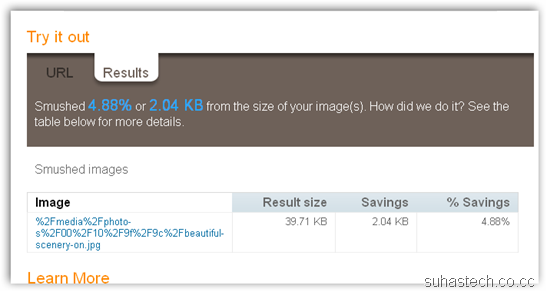 2) PunyPNG – This is another service similar to SmushIt. You can upload images of almost all formats.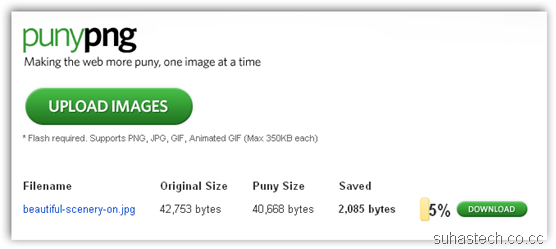 3) Dynamic drive's Image Optimizer – This is a tool which lets you reduce the size of the images drastically but here, you choose the quality. So, you can save a lot of space.
4) SiteReportCard's Image Reducer – This is a service similar to the previous one. When you upload your images, it shows us images with different quality.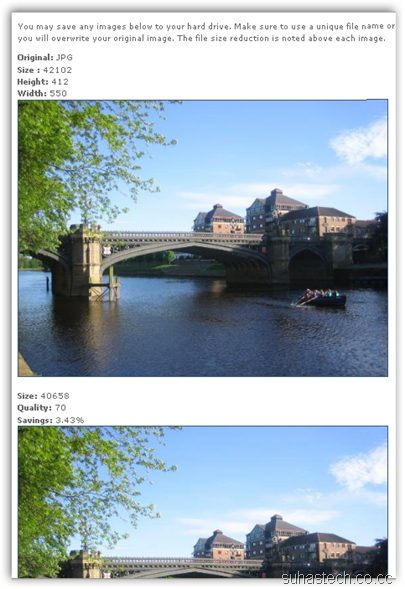 4) ImageOptimiser.net – This is an very good tool which reduces the size by reducing the resolution of the image.

Similar Reads – WebDesignBooth.com