I wanted to connect my laptop to my TV so I went to some shop and got a cheap cable. It NEVER worked. I am perfectly sure that they have messed up with the wiring.
Anyways, I just pulled out the S Video jack and the AV / RCA jack from it and wired it up. Worked like a charm.
What you need:
1) Soldering Iron
2) Ceramic Capacitor 470pF Recommended (Capacitors with larger values would work but it might make the pictures … um … slightly unclear). You will get this in some electronic items like radios, monitors etc (Technically ANY electronic item). I salvaged a 1000pF capacitor out of a broken monitor.
How to identifiy a Capacitor:
You'll find 3 numbers.
1) Write down the first two number.
2) Third number is number of zeros after the first two numbers.
Eg :
102 – 1000 pF
471 – 470 pF
Procedure:
1) Wire it up as per the picture. 🙂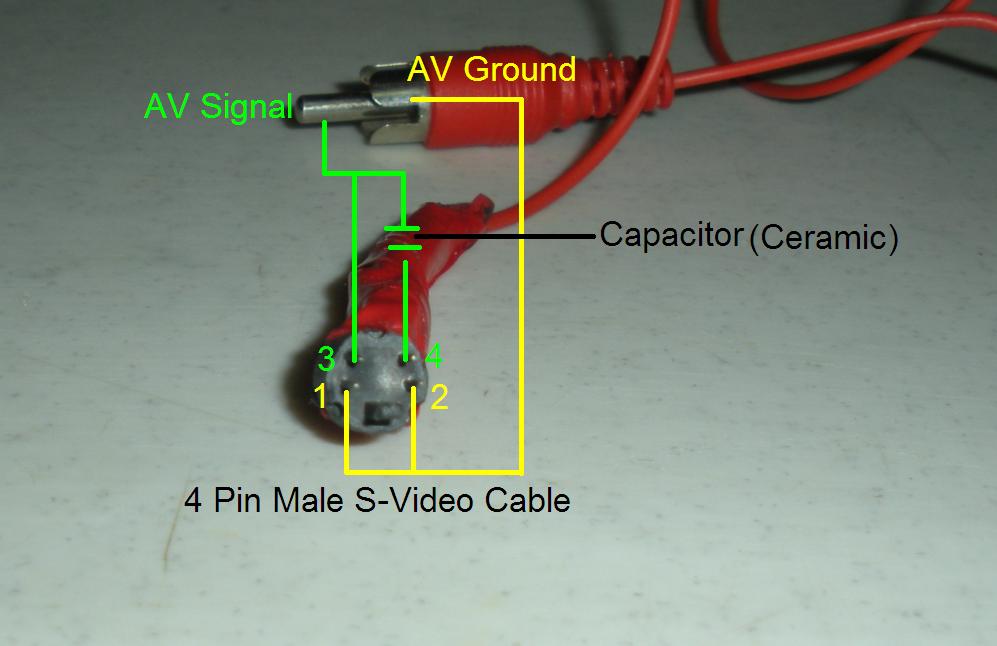 | Number | Description | Pin | Color Coding |
| --- | --- | --- | --- |
| | | | |
| | | | |
| | Y – Intensity (Luminance) | | |
| | | Signal through Ceramic Capacitor | |