Nowadays there is a trend of buying USB keyboards. If you do own one, you  might be in a situation, where you'll have a  USB keyboard disabled in the BIOS (Might be because of a BIOS update or some other reason)
With USB keyboard not working on the BIOS and no way to enable it, this is a real head scratcher..
Here's the fix,
1) Open up your PC
2) Look for the BIOS jumper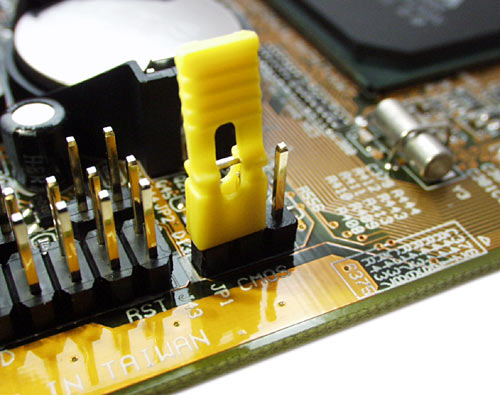 3) If the jumper is on pin 1 and pin 2 its in the normal mode. (It will most probably be in this mode)
4) Switch the jumper to pin 2 and pin3 that is, recovery mode.
5) Boot up the PC
6) You will be welcomed with the bios screen. Now, you can work with the USB keyboard (Yes!)
7) Now, see to it that, USB Legacy mode is Enabled.
8) Select Save settings and shut down the machine.
9) After that, switch the jumper back to its original position.
Voila, Its done, and you're all set to go. 🙂