I got a new External Hard Drive recently. When I plugged the Hard Drive into the USB Port. I could not see it on My Computer but, I could locate it on the Device Manager. I thought the computer wasn't detecting the Hard Drive. After sometime, I found out that, I haven't yet Initialized my Hard Drive. Here's how to do it.
1) Right Click on My Computer and Click on Manage. Now, Click on Disk Management. You will find out that, you have an uninitialized Hard Drive. Go through the Setup.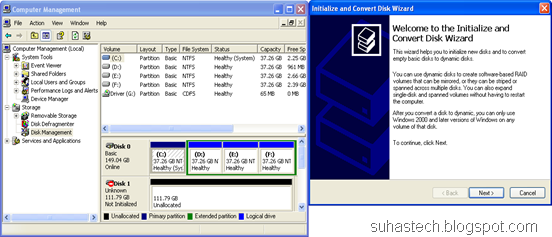 2) Now, Right Click on your Unallocated Space and Create a New Partition.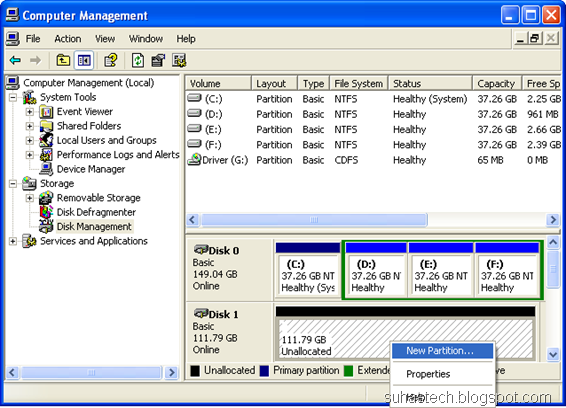 3) Select Primary Partition. Click on Next for a couple of times (Advanced Users can change the settings).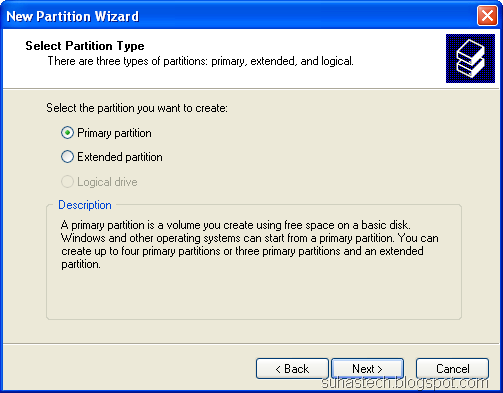 4) Wait for the format to complete…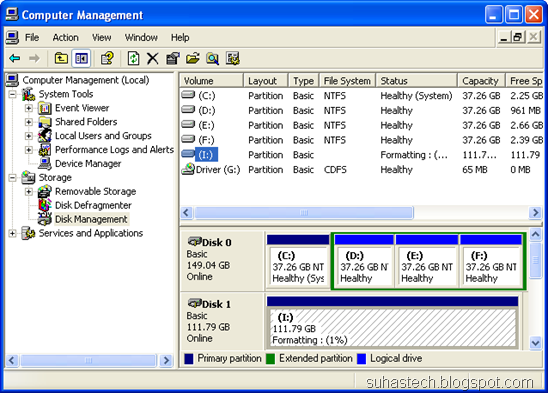 how to initialize a Hard Drive, Hard Drive doesn't show up on My Computer but on Device Manager, hard drive not getting detected, not detecting.