Surprised by the title? Yes! You can get $50 Adwords credit for $0.01. Basically, HostGator give out $50 Adwords credit with every web hosting plan. There is a voucher where you get 1 month hosting for 1 cent. So, $50 credit for 1 cent!
Disclaimer: Offer only available in the United States and Canada.
1) Sign up for the HostGator Baby Plan. Enter any domain of your choice (even google.com would do) :D.
2) Enter "hgc25" (without quotes) inside the coupon column.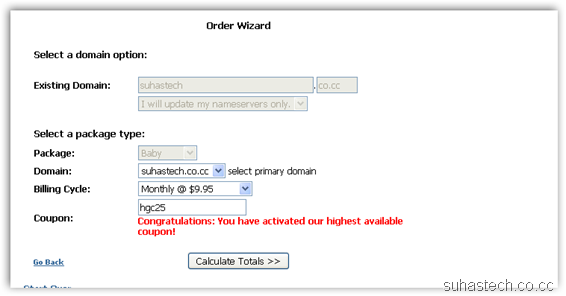 3) This is what you get. Pay 1 cent using PayPal or any other service.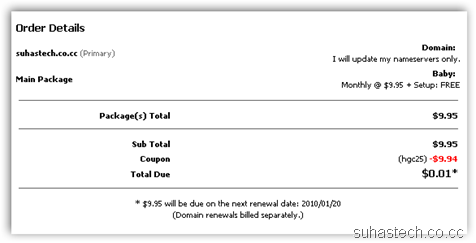 4) Now, Go to the Hostgator Control Panel. Click on "Redeem Now" and follow the instructions.

So, How did it go? Please comment.