To create a private torrent just for your family and friends Read this.
You would want to create some torrent file and share it to the Internet world. Here's an easy guide:
Download uTorrent. install it.
1) Click on File –> Create New torrent. Now set the options as per the picture below.
For Public Trackers – These are sites where you don't register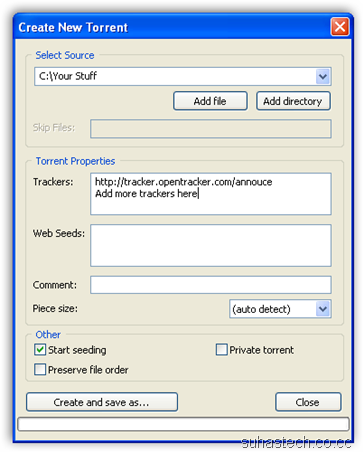 For Private Tracker – These are sites where you register, follow some rules, and maintain a ratio.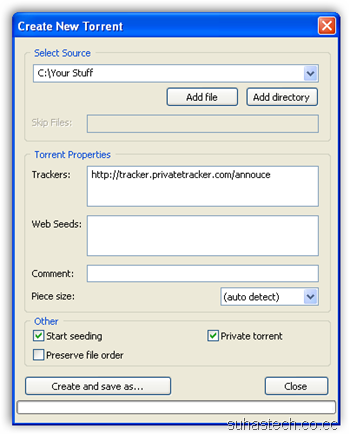 3) Upload the torrent file to the respective sites and you are done.