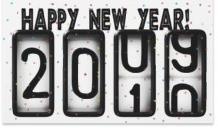 Every blogger these days is starting a "2009 stats and 2010 goals post. I thought I would start one too. Am I late? As always yes. But common 2010 has just begun. By the way, Happy new year to all my readers.
2009 was a very eventful year. I got out of high school, joined college (but my college life hasn't taken off yet) and started blogging.
I was fascinated by computers ever since I was 8-9 years old. I had been goofing around with computer parts, html bits and my handy soldering gun. My dad suggested me to document it. I wasn't really a 'writer' kind of a person so, didn't care much. Then, this year my friend Pramod (techmonk.com)  gave a speech about blogging and gave me his blog address. I was impressed and thought "oh, thats's cool" . This sparked my excitement and started blogging. Plus, I wasn't new to the internet world. I used to create some decent websites before. This sort of turned out to be an advantage.
Initially, I was bubbling with ideas and was posting around 3-4 topics / day. I was so excited that I didn't even correct some of my typos and grammatical mistakes (I think I've got to revamp them sometime). I was posting all my previous hobby projects. I was also posting some fixes I could find out. Here are some of my articles which I loved to write.
OK, Back to my story (:D). Within 15 days, my traffic rose to 100 Unique visitors a day. Then slowly, after about 2 months it was still the same. Then slowly I ran out of excitement and my frequency tapered down. I sort of "ran out of ideas" – writer's block. I was a little worried (I still can't believe that was me) about it and started "forcing ideas" out of me. This started a wave of crap articles. Here it is:
So, Things I have learnt in 2009 are:
Never write about something about which you don't have a clue what it is
If you don't like writing, please DONT. It's not your thing.
Golden Rule – Please don't write only for traffic and money. I've seen many blogs where the content is eclipsed by the advertisements and It's not very pleasing.
Plans for 2010 (quite ironic to the title, huh?):
I have a train load of exams coming up, so I must give them a little priority. (everyone knows what exam pressure is). So, I cannot post frequently in the coming days. Plus, I'm not really Shakespeare when it comes to writing. I will only post if I find something very interesting. I'll try to bring some quality articles. Also, (I know this is an awkward favor to ask) If you want to guest post on my blog, you can do that now as I can't give much time to it. I'll try to integrate Adsense sharing program if you want. Contact me.
Coming to my hobby projects, I'm learning PHP and just started peering into C. I also plan to homebrew on my Xbox 360. I just need an Xbox 360 with the right kernel number.
Things I will learn in 2010:
Indian education system sucks. 😛 (I'll have my 12th exam)
I can never become an academic.
With a personal (and brackety) goodbye to 2009, I sign off. And once again, Happy New year 2010 to you all!
And don't forget to share your views.