The usual computer drama, this time, was not very usual. My dad punched my laptop because of my "computer madness" (as they call it). Next moment, this thing was sitting before me saying "Hi dude, you're screwed!". 🙂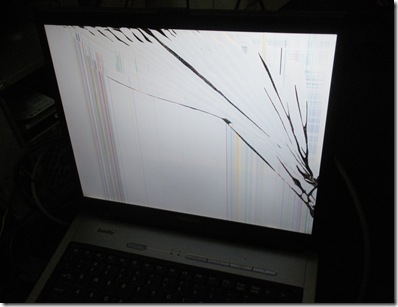 Anyways, I called up Toshiba service centre, that guy lied that it would cost Rs. 10,000 – 15,000 (Thats around $200-$300!). Then, Mr. Google told me that it would just cost around $100. Hell, I ordered a new LCD screen, had some fun, learnt some stuff, saved a lotta money…. the DIY way! 😉
What you'll need:
1) A set of precision screw drivers.


2) A new LCD panel. More about it on point no. 6.
Ok, Lets get started:
The basic procedure to replace an LCD is same for almost all laptops. Some changes here and there, that's all. Here I'm going to show you how to do it on Toshiba Satellite L100.
Just make sure you don't remove unnecessary screws. Putting them back can sometimes be very tedious.
1) Remove the rubber plugs on the sides and unscrew the screws beneath them.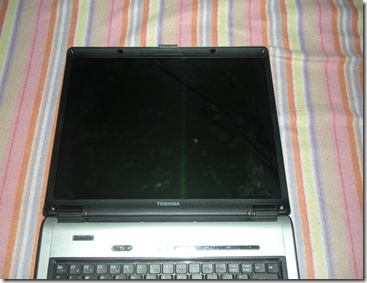 2) Slide you screw driver along the edge. When you get an obstruction (Plastic clips), pry it off. Do it all around the LCD screen.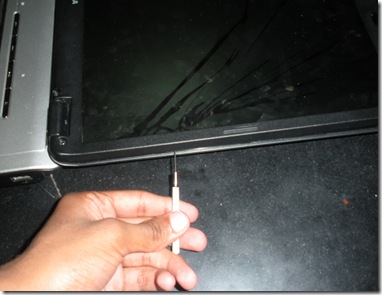 3) The plastic retainer should now come off.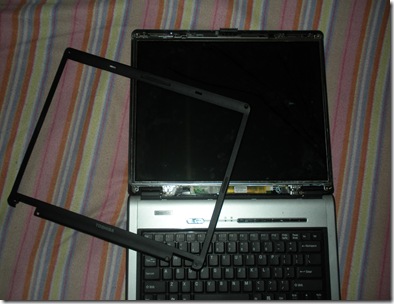 4) Now, unscrew the screws on the sides.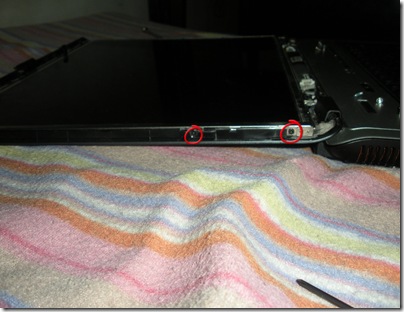 5) The LCD should now come off the steel bracket.
6) Peel the sticker off and unplug the VGA connector.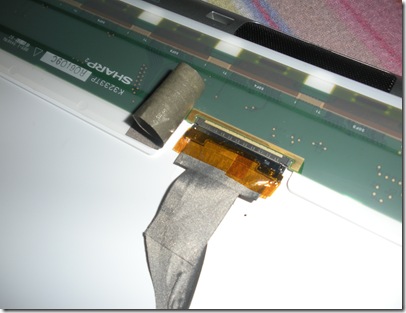 7) Also, unplug the 2 pin backlight connector (Couldn't take a picture .. Sorry).
6) Order your new panel. Just google "your laptop model lcd screen" and get the specifications. Mine is 15", 30 pin VGA connector, 2 pin backlight.
Use this information to get your LCD off ebay, amazon etc.. I got mine from Justdial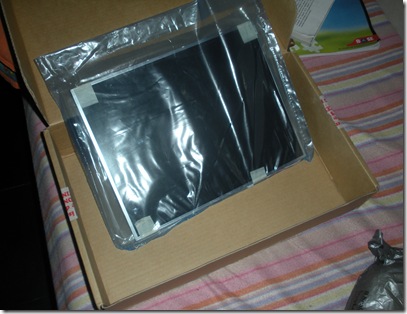 7) Install the new LCD in place of the old one. Connect the wires (1 VGA and 1 Backlight). Make sure you DO NOT PRESS the inverter board on the new LCD panel.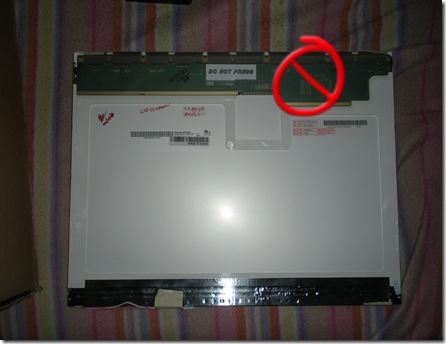 8) Put everything back and TADA!