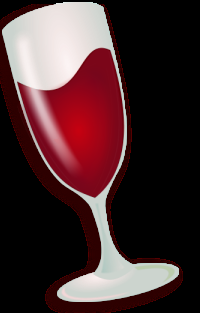 There is only one reason why linux has not been able to replace windows entirely: the applications!
Windows applications let you do things that you can do only on windows, not linux. To break out of that shell, a few Linux enthusiasts started the so-called "Wine" project.
That's a software that is supposed to be an attempt to do the same that is; run windows apps on Linux, Solaris, mac OS X,etc. But despite all its claims, don't expect wine to run COD4 on linux. Its still in its beta stage and my guess is that even its last stage wont be able to. It can run small basic applications though. One of my favourites is uTorrent. Also, you wouldn't want to miss out on solitaire when you're on linux.
Yes, I do admit that for windows users, installing this wine thing will be a bit strange at first, but its actually really simple.
Click here to download wine software. Its available for almost all versions of Linux. The website includes step by step instructions on how to install it. Do all that with a bit a patience and voila, you'll have wine installed!